Online WebStores/ Ecommerce
Imagine having a pro shop for your organization where where you no longer have to collect shirt sizes, money, and distributing goods. Now you can, and we make it easy and risk free! You can now offer employee incentive programs, conduct online fundraisers, and do group ordering all via your very own custom web store.  Users want something simple, easy to navigate, with high quality product images. And we want to make it easy for them to purchase. So we built a system that does just that and more. The end product allows users the ability to shop at home before, during, and even after an event. We even achieve online sales from those that don't even attend the event. Our e-commerce store come at no charge and no risk — meaning you are not forced to carry inventory or to purchase a set number of goods. Our ability to print on demand makes this possible and give you an advantage when it comes to profit margins.
We currently host, manage, and fulfill over 70 online stores. Stores range from traditional retail, corporate logowear offered to employees of an organization, schools, fraternal organizations, and a number of our own lines including the official store for Pawn Stars' Chum Lee.
Importantly, organizers are now able to generate additional income from internet sales. As a result of our investment in online technology, RectorCom provides an online business model that provides:
1.      Direct link from your site to the online store.
2.      In house store design and fulfillment.
3.      Featured products advertisements.
4.      Secure payment facility.
5.      Delivery management and tracking.
6.      Search engine optimization (SEO).
7.      Analytic tracking.
8.      Sales reporting.
9.      Submit items to be searchable via Google Shopping.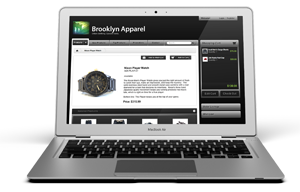 10.  Promotion codes offered to volunteers, participants, and those who sign up in advance.
Corporate Online Store – Currently Live – Select items and prices, we'll help you market and fulfill orders
Merchandise Store – Currently Live – Sell items for a particular event
School or Organization Store- Great for fundraisers and events
Online Order Form - Perfect for Collecting sizing for bulk orders
Add comment
You must be logged in to post a comment.